Talking To Your Vet About Canine Lymphosarcoma (Lymphoma, LSA)
What Is LSA?
LSA is a cancerous tumor and very common among dogs. Dogs of any age, size, and breed are fair game for the disease. It occurs most in middle-aged dogs, and Golden retrievers have a greater risk than other dogs of developing the cancer.
Presentation of LSA
Any organ of the body can be affected and contain lymphocytes. Most of these tumors are painless and can be felt from outside the body. Sometimes, they can become so large as to obstruct the airway. Other times, they might affect the normal functioning of the liver, spleen, bone marrow, GI track, skin, and the nervous system. The signs will depend on the affected organs (e.g., vomiting with GI distress or weakness with bone marrow issues).
Stages of LSA
Stage 1: Single Lymph node is enlarged.
Stage 2: Many large nodes in either the front or back halves of the body.
Stage 3: Many nodes are enlarged on the front and back of the body.
Stage 4: The liver and spleen are affected.
Stage 5: The bone marrow or other organs are affected.
Treating LSA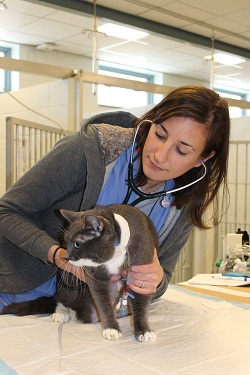 Chemotherapy drugs are commonly used to treat LSA. When more than one chemotherapy drug is used, satisfactory results have been witnessed. Drugs used the most include doxorubicin, vincristine, cyclophosphamide, prednisone, and L-aspariginase. If your dog has an isolated case, your vet might try radiation therapy or surgery to remove the tumor.
Prognosis of LSA
This depends on many factors, including clinical stage and the type of tumor. Remission usually follows dogs that have chemotherapy treatment before it returns again, and then, each subsequent remission will be shorter in duration.
The good news is the LSA is very responsive to chemotherapy, and the sooner a veterinarian sees the dog, the better the chances of recovering from the condition.