Pet Sitters
Hiring a pet sitter is a great way to leave your pet in the comforts of their own home while you travel. When you need a pet sitter, you should consider several factors before hiring one.
Pet sitters can be found through agencies or individual listings. You may get a reference from one of your friends, the groomer, the pet store, or vet. It is always a good idea to speak with someone who has hired this person before. Even if you are hiring from an agency, you should know who in particular would be taking care of your dog and speak with their past clients. Any person entering your house for a service should be insured and bonded. Bonding means they have a clean background check, and you are better insured in the event of a theft. The insurance covers your pet and your property, should something happen while you are gone. You may also want to contact Pet Sitters International or the National Association of Professional Pet Sitters to see if they have any knowledge or record of this person. Pet sitters are not required to go through them, but this is where most of them get their insurance and bonding from. Being a member of one of these organizations means the sitter is probably more serious about this job and will give your pet the best care they can.
You also want to do an interview with the sitter. You want to see how they interact with your pet, if your pet likes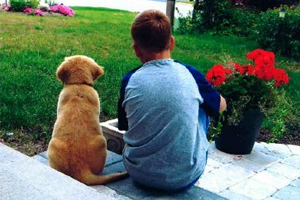 them, and if you like them. You will want to ask them how often they visit while you are gone and what services they provide, such as walks, playtime, or even cleaning up if your pet had an accident. And you always want to make sure you have a way to contact this individual and they can contact you at all times in case there is a problem. If you will be gone for an extended period of time, it is also a good idea to have a backup plan. Have a friend or relative come and check on the pet once a week to make sure they look healthy and your home looks secure.