Doggie Day Care Centers to Avoid
Dog owners bring their pets to doggie day care centers for safekeeping while they are away from home. They put their trust in these centers to take care of their pets' needs and well-being.
A day care's reputation depends on the satisfaction of its clients. The way the facility is managed speaks volumes about the comfort and security that a dog can get while spending time in day care. It is a fact that not all doggie day cares live up to high customer satisfaction. Therefore, when you are still looking for a reputable day care, you should avoid day care centers that exhibit these important factors:
Overcrowding
As a rule of thumb, doggie day care centers should allocate about 100 square feet for every large dog and 50 to 60 square feet for every small or medium-sized dog. Overcrowding in the center can give rise to aggression, a common phenomenon even in people.
Willingness or hesitance to meet your dog's special needs
A good day care center should be accommodating concerning your dog's special needs, particularly if your pet requires medication or a special diet. They should, within reason, walk the extra mile to provide for your dog's needs when you make a request.
Inferior customer service
Doggie day cares are business establishments, and they should strive to offer excellent customer service. The facility should have competent and friendly staff who are ready to listen and answer a pet owner's questions.
Dogs are left unattended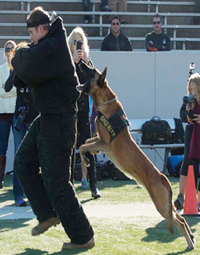 Since the day care center is a place where dogs of different breeds, personalities, temperament, history, and environment congregate, there should be a center staff monitoring the dogs at all times. They should also have a contingency plan in case the person in charge for the day is unable to come.
Restricted access
Doggie day care centers should allow pet owners to visit or observe their dogs anytime, even without prior notice. The day care should also be accommodating enough to allow you to tour the premises and observe dog play groups before deciding to sign up your dog.