Does My Dog Need Doggie Day Care?
Doggie day care has become very popular over the last few years. This is a place where you can take your dog to play with other dogs while you are at work or out for the day. In general, does a dog need doggie day care? No. Most dogs are perfectly capable of being left home alone all day with no problem. So why has this concept become so popular?
The main reasons doggie day care has become so popular is socializing and exercising your dog. Dogs that stay cooped up in the house all day tend to be at an unhealthy weight, develop stiff joints, and become out of shape in general. They also become less social with other dogs over time. If you have the time to take your dog to a public park or beach for exercise and socialization, that's great. For those with less free time, that may not be an option. Just like with day care for kids, these facilities can offer your dog a fun environment while you are at work.
Doggie day cares offer all kinds of activities for the dogs. They can play outside in the sun or shaded play areas with all the other dogs. They have large indoor play areas for rainy days.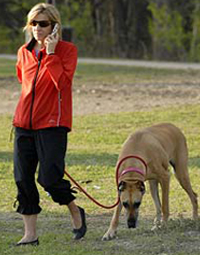 There is staff watching the animals at all times to make sure they are happy and safe. They are there to pick up after the dogs as well in order to keep a clean play area. The dogs are offered rest times and snacks. Many day cares also offer pool or water play for the dogs too.
Moreover, some doggie day cares provide grooming and overnight boarding services. Both of these can be very stressful on an animal, but a dog used to going to this facility for playtime anyway will be more comfortable staying overnight or getting a bath there.
The bottom line is that doggie day care is not something you need to do for your dog, but it is something he or she might enjoy if you can afford it, even if just a few times a month as a treat.