Making A Homemade Dog ID Tag
It's important that all dogs wear both a collar and an ID tag attached to that collar. When dogs are collarless and don't have an ID tag, people assume those dogs are stray. If your dog was to ever go missing, this doggie ID tag could save his or her life. By making your own dog tag, you're saving money and the environment while also being able to customize it to meet your expectations.
Shrinkable Dog ID Tags
The first step is to articulate an actual idea. Open a blank Microsoft paint document and get creative. If your dog is a girl, you could use a heart shape, while if your dog is a boy, you could use a bone shape for the ID tag. Use any colors you want to make it fun, colorful, and creative. Once you've picked out the shape you want the outline to be, type the text inside of the shape. Make sure you're making this bigger than you want it to be; the ID tag will shrink once it's finished. Include your dog's name and a phone number at which you can be easily reached.
Once you've played around with different shapes and colors and have finally decided on an end product, print your custom dog ID tag on printable plastic. You can pick up printable plastic at most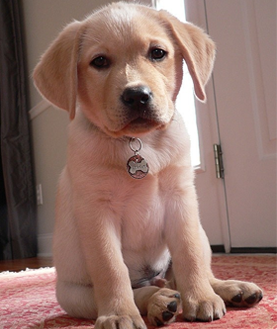 office supplies places. Cut your design out and use a hole punch to make the dog to easily attach it to your dog's collar easily. Bake the paper in your oven according to the directions on the package of the plastic paper you used. Once it's done baking and has cooled, apply a clear glaze and allow it to dry. Finally, put your finished ID tag on a ring and attach it to your dog's collar.
Making your dog an ID tag doesn't take much time, and you could even turn it into a fun crafting activity with your family. You can make more than one tag if you want to have different colors and shapes for different times of the year if you're feeling creative. Make sure your dog is wearing a pet ID tag at all times. This way, if your dog were to ever get lost and/or go missing, he or she would be found easily.