Looking For The Best Doggie Day Care: Questions To Ask Your Doggie Day Care
Finding the best doggie day care for your pet can certainly make a world of difference between having peace of mind and battling worrisome thoughts about the pooch you left behind. To make sure that you are leaving your pet in good hands while you're away on vacation or business, the first step is to find a reputable doggy day care facility.
With most likely several of these centers in your area, you will have to find time and make the effort to assess each one. It is always better to have trust in where you are leaving your dog than to be sorry. Referrals from friends, dog owners, and your veterinarian can be a big help when making your decision. A visit to the doggie day care should also be a priority so that you have the chance to see the place, meet the staff, and ask them important questions.
Write down questions before your scheduled visit to the center. Having a list of important questions concerning how the daycare is run will give you a better picture of the environment that your dog will be in while you are away. Here are some important questions that you can ask when you visit a doggie day care:
What are the rates?
Expensive rates don't necessarily mean better services. Having a list of rates of different doggie day cares can give you better ground for comparison.
What are activities that your dog can participate in?
Being in a doggie day care does not mean your dog stays cooped up in a room all the time. Being in play groups can promote socialization and keep boredom from setting in.
Are small dogs separated from big dogs?
For the safety of your pet and the people managing the facility, dogs of different sizes should never be allowed together in play groups.
Are play groups and other activities supervised?
It should be the center's policy to have all play groups supervised. A center staff should watch over the dogs and interact with them. There are doggie day care centers that install CCTVs and make the video accessible to dog owners via the internet.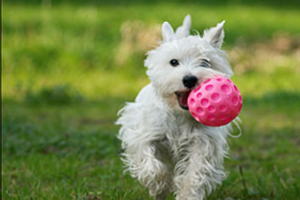 Do you require dogs to undergo a temperament test before being accepted?
Evaluating a dog's temperament will provide a clue as to whether they are a good candidate for day care. A reputable company should make it a point to screen dogs and assess their suitability to the daycare environment.
What are the standard operating procedures (SOP) for emergencies, such as if your dog get injured or becomes ill?
A good facility has your dog's welfare in mind. Apart from providing activities for socialization, proper nutrition, grooming and training, it should have a well-defined plan to deal with emergencies that may endanger your pet's life.