Finding The Right Doggie Day Care
For many responsible pet owners, finding the right doggie day care is important to ensure the welfare of their pet and for the owner's peace of mind. There are many doggie day care centers to choose from, and picking out the right one will definitely entail some research.
Even if you are not always traveling and leaving your dog behind, knowing ahead of time which facility is a good doggie day care center to leave your pet can take care of last-minute situations. When you are leaving for a vacation or a business trip and you have to leave your pet behind, you definitely want to know that your dog will be well taken care of.
The main purpose of a doggie day care facility is to provide the best care for your pet while you are away from home. It should be manned by personnel who have received proper training in feeding, exercising, grooming, and attending to a dog's special needs and behavior.
Leaving a pet behind with people whom you and your pet are not familiar with can certainly be worrisome, particularly if it is your first time doing so. Your concern about the treatment your dog will receive while you are away is perfectly natural. Thus, before choosing a doggie day care, you should take time to ask around. Talk to friends, other dog owners, and acquaintances, for starters. Your veterinarian is also a good source of information about doggie day care centers in your area.
It is also a good idea to make a list of all the centers and visit the most popular ones. Bring along a list of and questions that you want to ask the staff.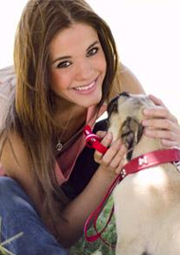 You also need to ask them how they handle specific situations particularly if your dog has a health or behavior problem.
Doggie day care centers also have a list of requirements that you need to conform to before they can accept your dog for boarding. On top of the list are vaccinations that your dog should have received, such as rabies, parvovirus, and canine distemper.
It is often hard for a dog to be left alone in the care of strangers and in a strange environment for any length of time. Therefore, a good doggie day care should be able to bridge the gap with competent personnel and class A facilities that can make your pet's stay comfortable as possible.