Boarding: Vet vs. Kennel
When going on vacation, there are all kinds of things to think about, such as putting the mail and newspaper on hold, putting timers on your lights, and shutting off non-essential appliances. One of the most important considerations is what to do with your dog. There are many options available for having your pet cared for while away. For longer vacations, the two best options would likely be a stay at a boarding kennel or the vet's office.
A boarding kennel is solely dedicated to keeping animals while you are away. They have large cages, called runs, where the dog can move around. They often have part of the run that allows the dog to go outside and get fresh air. The dogs are housed individually unless otherwise specified, and you are welcome to bring a special bed or toy with the animal at most kennels. It is important to remember, however, that your dog may be nervous at a kennel with strangers and other animals, and they will often chew the bedding or toy. Often, kennels are on large properties and can offer a fenced play area or walks on leashes for your pets. That may ease their anxiety some. Kennels may also offer services, such as bathing and grooming, and they may have a dedicated area away from the dogs where they board cats.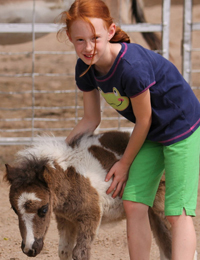 Leaving your animal at the vet's office can be an excellent choice for any animal that needs specialized care. This can be as simple as a special diet, or it can mean an elderly or sick animal. You should use the vet you see for that animal's regular care since they are familiar with your pet's medical history. The vet's staff will be more adept at noticing a problem quicker than a boarding kennel. There is always going to be a staff member at the vet's office on the days they are closed to take care of the animals staying there. The downside to this option is that often the cages at a vet's office are all inside and small. Due to the space and security issues, it is often not feasible to have outside runs. They will walk them twice a day to use the bathroom.
No matter if you choose the vet's office or the boarding kennel, make sure to check them out. Get references, ask questions, compare prices, and always make sure you feel comfortable with the staff.