Boarding Your Dog
Going on vacation is an exciting time for families. Depending on how long you are going away for, there is just so much to think about before you leave, including what to do with the dog. Some people love to travel with their pets. They consider them a part of the family so why should they not go. The majority of dog owners think it would be too much trouble to take the dog on vacation with them. This is when you need to start thinking about a boarding kennel.
A boarding kennel is a place designed solely to house dogs while you are gone. They have large cages called runs that allow the dog space to move around and interact through the fencing with the other dogs. Some of these kennels may offer extra services, such as walks, playtime, grooming, or providing a special diet. The best way to find a kennel is to ask other pet owners you may know. Always leave yourself time before the trip to check out the kennel, speak with the staff, and take a tour. Your dog will likely be nervous in a new place, and you want to make sure to find somewhere they will be comfortable. All boarding kennels are a little bit different and may have different rules. Most require the dog to have certain shots up-to-date and to get a flea bath upon either arrival or departure.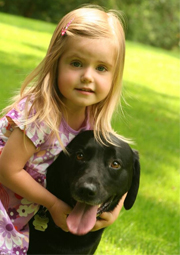 Make sure you inquire with the staff about medical emergencies, cleaning and feed schedules, pick up days and times, cleaning chemicals used there, and the type of security they have. The best kennels are ones that have someone living on the property who can respond quickly to any disturbance.
Another option for boarding is the vet's office. This can be harder on the dog for long periods because they generally have smaller cages and less outdoor time. However, for an elderly dog or one that may need medical care, this may be the right option. If your dog loves the staff at the vet's office, it may help him to relax being with people he already knows.